Grow your own delicious, eye-catching, and healthy salad! 4-packs of Black Seeded Simpson and Outredgeous (2 cells of each), ready for transplanting into your garden. Our seedlings, like all our produce, are certified organic. $4 per 4-pack.
More details on these varieties:
https://www.highmowingseeds.com/organic-non-gmo-black-seeded-simp-lettuce.html
https://www.highmowingseeds.com/organic-non-gmo-outredgeous-lettuce.html
Coming soon: slicing tomatoes and Sungold cherry tomatoes.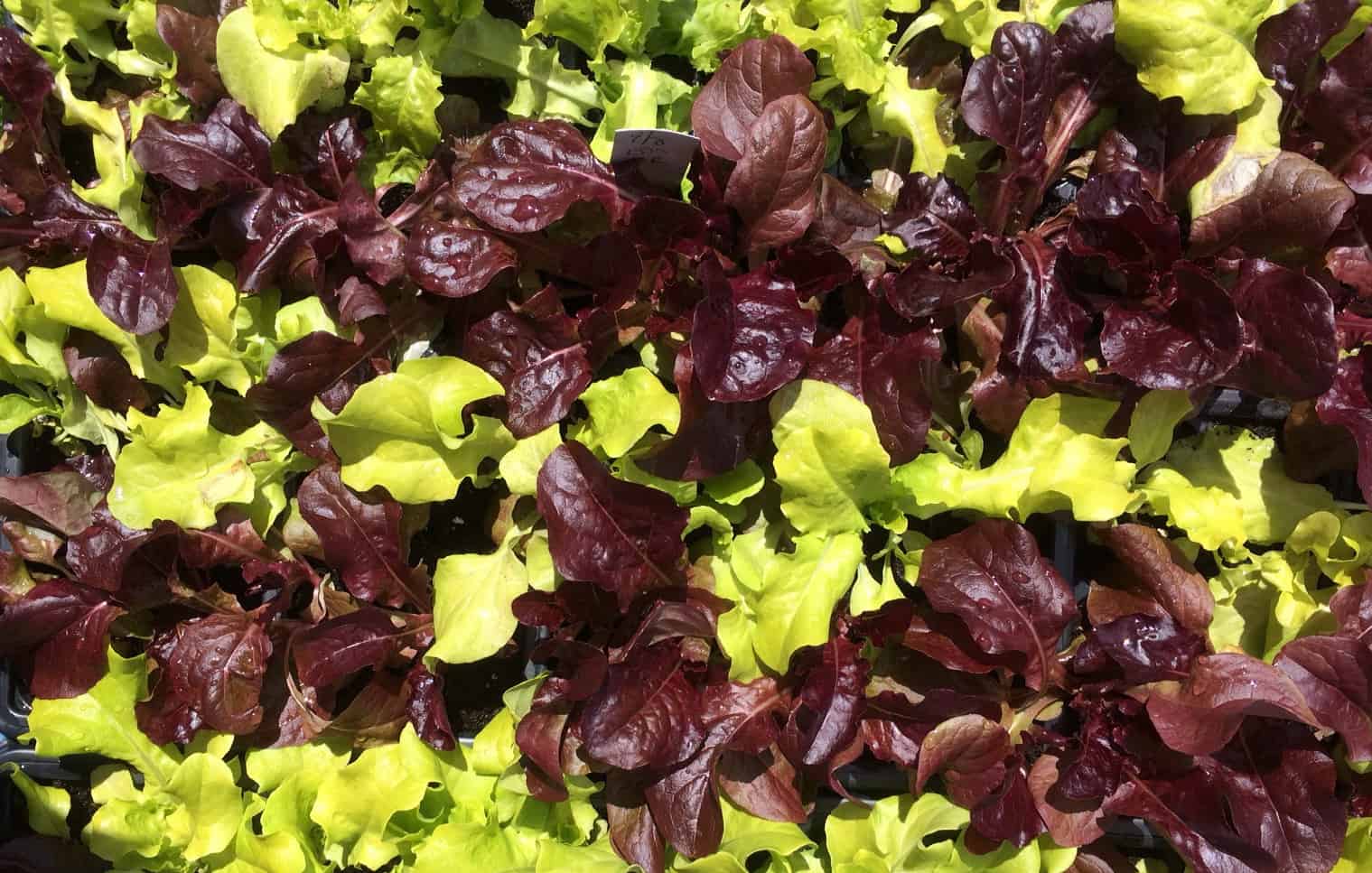 How to place your order
Text 774-279-0814 to place an order.
Please include YOUR NAME, the items you want, and what day you would like to pick up.
We prefer text, but if you don't text, you can send an email to rrobinson@nasw.org

How to pay
Use Venmo: Pay your total to hopestillfarm . Venmo is a simple and free phone app for making secure payments.
OR
Set up a declining balance: With your first produce purchase, leave a check for $50 or more, made out to Hopestill Farm. We will keep a running tally of your balance, and alert you when you are getting low. Please include an email address for declining balance checks.

How to pick up your order
On the day you requested, come by the farm (117 Mill St., Sherborn) between 4 and 6 PM. Park on the gravel at the top of the hill. Come down to the house and up to the big side porch. Your order will be waiting for you. Thanks!